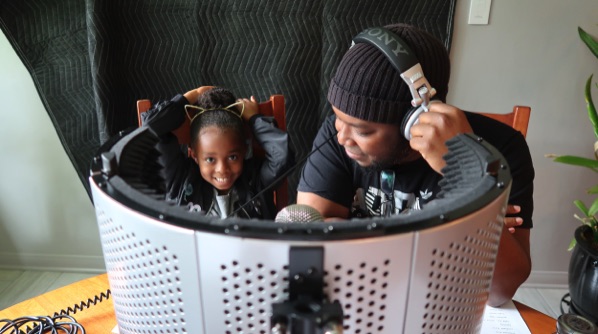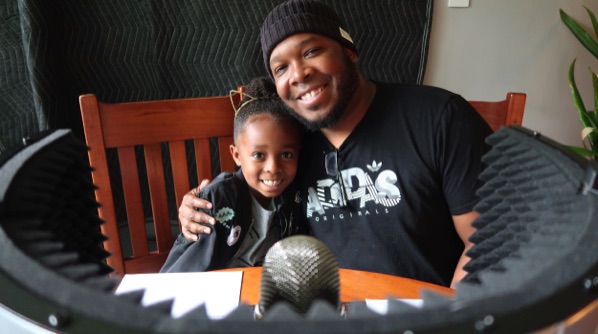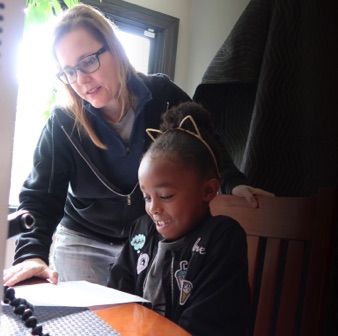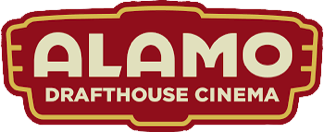 NOW PLAYING IN FRONT OF 'ISLE OF DOGS' IN ALAMO DRAFTHOUSE THEATERS!
Our great friends Phil and his daughter, Alina, star as 'Logic' and 'Love'. We could not have dreamed of better chemistry between our performers. Phil was a perfectly logical and loving (dad) coach.
A short conversation between 'Logic' and 'Love' about what makes a dog a dog. Logic sees a dog for its fur, four legs, and a tail. It is just an animal. Love sees a dog for its energy, spirit, and loyalty. It is her best friend. The overall theme explores what makes something really come alive and special in our hearts. This film is our love letter to the art of stop motion animation, where something made from wire, and foam, and fake fur, comes alive and becomes a real character, full of heart and charm all his own.
Our director, Dawn Brown, works with Alina. Alina was so excited to get to work, that we had no trouble coaxing her out of her shell. Her powers of intuition and delivery will lead to great sucess.
WARREN MANSER
PRODUCER - MANSART STUDIOS
WRITER
CO-CHARACTER DESIGNER
DAWN BROWN
DIRECTOR
PRODUCER - THE MONSTER SHOP
WRITER