COSTUME FABRICATION ARTWORK
BATMAN V SUPERMAN
Batman & Superman
MAN OF STEEL
Superman & Faora
SPIDER-MAN
Spidey, Venom, &Venomized Spidey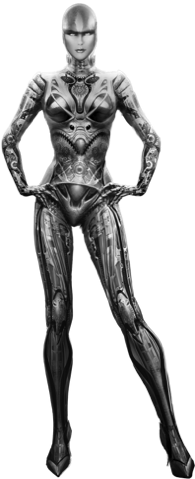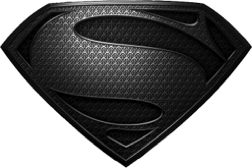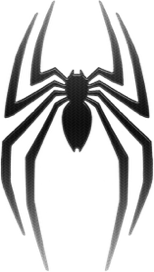 Spider-Man was a great project to work on. Spidey and Batman were my favorite comic book characters growing up, so this was a dream come true. I included my concept art as part of this series to show Spidey in action and the look we were shooting for.
Our goals were not just to bring Spidey to the big screen, but create a costume that performed as dynamically as the character. It was necessary then to reduce the faux muscle bulk, find a fabric that had the right stretch, and a sheen that takes us away from the spandex of the past.
We utilized a print on fabric technique to create the illusion of musculature. A texture was printed above the muscle print to add another dimension to its look. On top of all that we applied 3D webs. I created a vector file for a CNC machine to mill out the negative mold from a block of aluminum.
I created vector files from my concept sketches for Spidey's costume logos - front and rear. Also, for CNC milling.
Venom and Venomized Spidey from Spider-Man 3 received the same treatment, but Venom was extra fun because of how abstracted the alien musculature had become. I included the original pencil drawing to show everyone my starting point.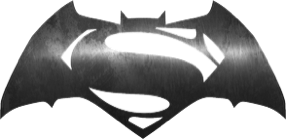 The theme for Real Steel's Ring Girl character was to create the illusion that she's mechanical but obviously a real person. I created print artwork for her body suit based on my concept art. Fitting artwork to the human anatomy presents some of the biggest challenges I've ever faced. My Industrial Design background certainly comes into play, but the complexity is a whole new level. Since I created both pieces, its all but guaranteed that the finished suit looks like the concept. We clad our mechanical lady with Thierry Mugler's armor over the top of the printed body suit. It was very playful concept, and a really big kick to see my artwork in motion.
Man of Steel was perhaps the most technologically advanced suit I've worked on. It was really a fantastic adventure into how technology can take a character concept to a different level. Due to our ambitious and eclectic fabrication techniques, I created several diagrams to help communicate our goals to the various costumers, fabricators, and vendors.
We utilized the same print on fabric techniques as Spider-Man, but advanced them to new levels. Our design goals required me to modify the original chain mail file. The resulting vector file was beyond the technology of the day, but rasterization worked for our needs. (Whew!) We also used 3D SLA printing to make parts that cannot be manufactured with any other method.
3D printing allowed us to put the chain mail texture from the suit into the 'S' Glyph and belt, for instance. I created scale drawings and sections for the 3D modelers that captured the aesthetic from my concept art, while adhering to strict specifications for printing and subsequent molding and casting.
This required me to co-ordinate with several vendors simultaneously to help ensure all the parts would come together. Having a 3D scan of Henry Cavill allowed me to create scaled technical illustrations. While not always the prettiest renderings, they're created to communicate precisely and quickly. The resulting 3D printed parts however, were absolutely gorgeous, and spurred me to up my tech and get my own printer. (See House of Monsters)
Faora's chain mail suit and glyph were also created with these techniques. In addition, we wanted definition to her musculature while avoiding the bulky suit, so I created a print file to give this illusion. I also created a modified glyph vector for the 3D modelers that accommodated Antje Traue's anatomy while optically looking correct.
These two very different characters from the DC universe created a special challenge. They have to look like they're from different planets, but also share the screen together and not be too different.
Batman's suit is of this earth and is purposefully distressed with large seams to show its manufacture. I included a chest piece as a sample of my print artwork. I created multiple files to complete the full suit, but I won't bore you with them all. I also created artwork for his distressed cape.
Superman's Kryptonian suit was well established in Man of Steel. For this iteration, we chose to replace the 'organic' Kryptonian look and create a simpler look while keeping the basic design. I created several images for print on fabric with the design lines integrated with the chain mail. To add dimension to the surface, I warped the chain mail to mimic Superman's musculature. It creates a very dimensional effect, but presented several challenges to get a workable file. To keep a link to his origins, we added Kryptonian phrases on various parts of the suit. Most notably is the Kryptonian scrawl across his Glyph.
Translations were not available to me when I was creating the artwork, so I had to 'decode' the phrases myself. It was a fun exercise I hadn't anticipated.
Technology allows for many applications beyond the original film costumes. It was a pleasant surprise to see my artwork literally used to create super realistic statues, figures, and toys!
Bringing fictional characters to life is quite a blast, but also an extremely specialized endeavor. I find myself in the rarified and fortunate position of having created concept art, fabrication drawings, and licensing illustrations of some of my favorite characters. Because each part of the process literally informs the next, these experiences make me a better artist and designer than each discipline individually. I created this page to help show my experience and enthusiasm for these projects, and for it to serve as a bridge between my concept art and illustration pages.