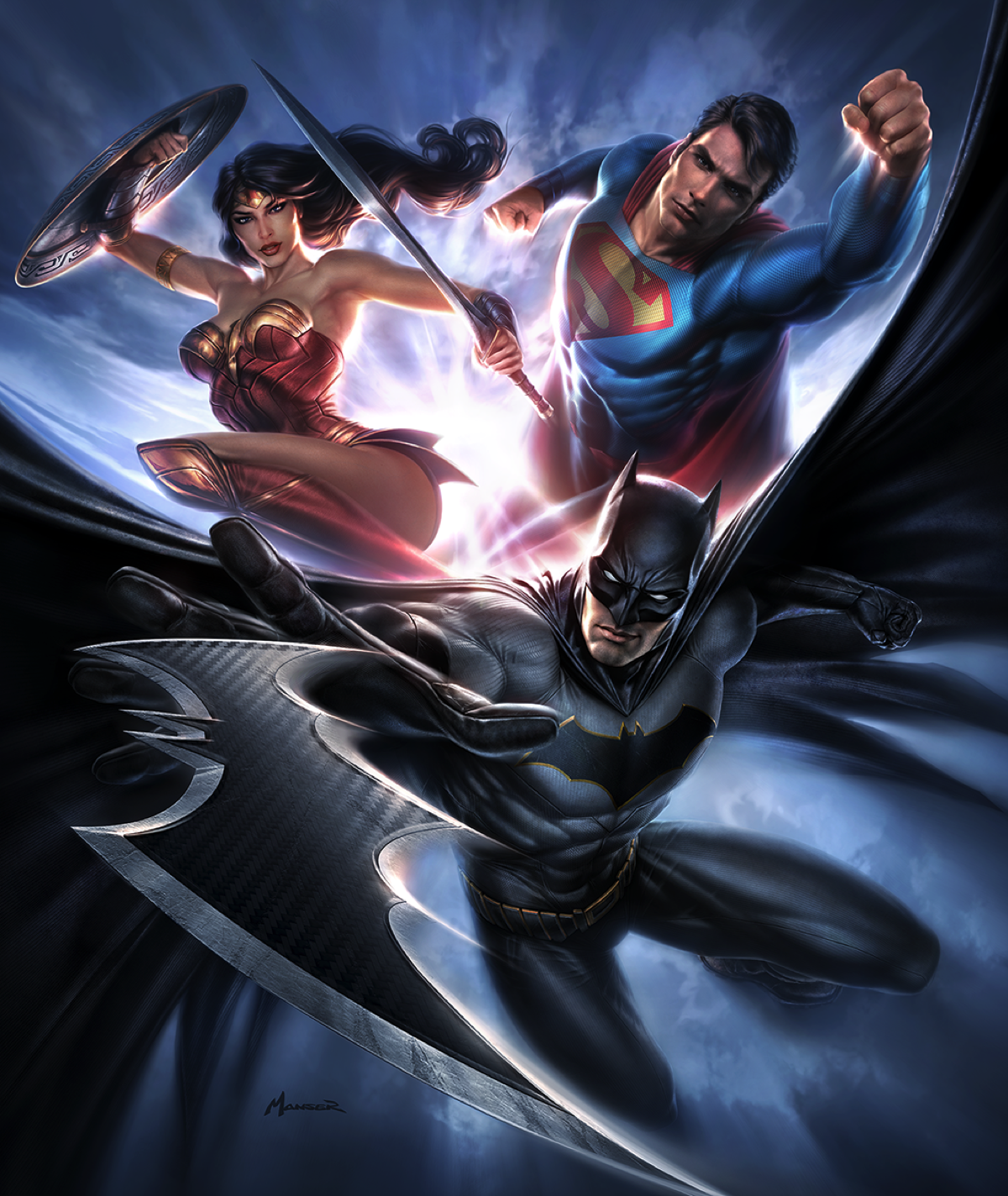 DC POSTER "MAKING OF" VIDEO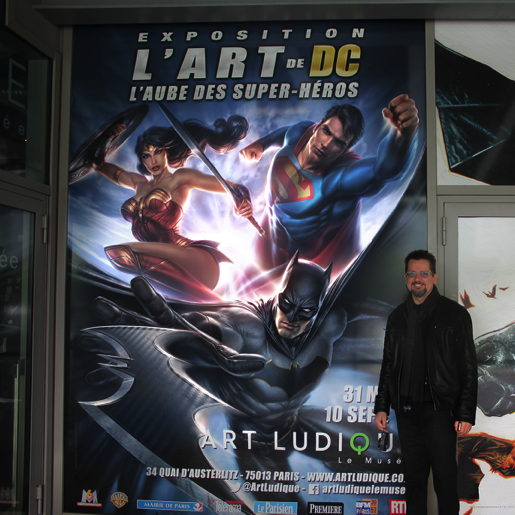 I was very excited to see the DC exhibit. It was my wife and my first time in Paris, so it was a perfect reason to see the show and one of the world's most beautiful cities. Here I am outside the museum next to a giant print of my artwork. Also, a pic with the wonderful Jean-Jacques, president of Art Ludique.
From March 31st to January 7th 2018, ART LUDIQUE Le Musée presents the World Premiere of
THE ART OF DC - THE DAWN OF SUPERHEROES
The exhibit features artwork by all the DC comic book greats, as well as concept art and costumes from the films. I'm told it's the largest collection of DC art ever. I have the honor of contributing concept art from the latest films and creating the poster for the show!
The Exhibit kicked off its world tour in London in 2018! Check the Art Ludique website for future venues.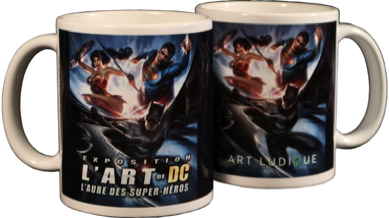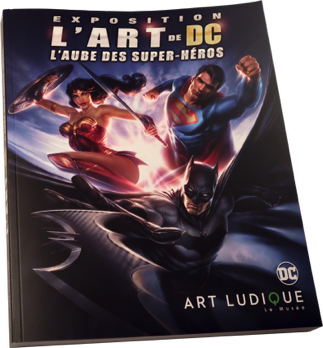 The Art Ludique team also used my artwork for a few pieces of merchandise, which is always cool. The exhibit guide book is very comprehensive. It practically serves as a DC history book. I haven't decided if I'll save the mugs as momentos or use them. Hmmm?
Vlogger Katie Wilson visited Art Ludique for a video tour of the Art of DC exhibit. She gives a lively and comprehensive tour/review that DC fans won't want to miss.
Here's a link to Katie's youtube page for her other videos and reviews - Katie